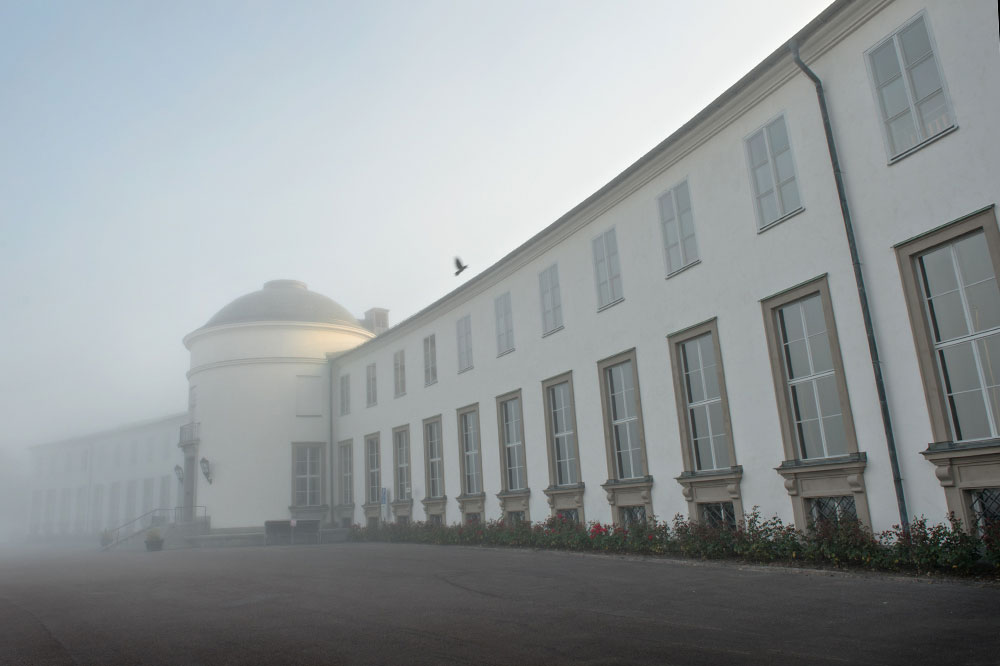 The Maritime Museum is the central institution within the Swedish National Maritime and Transport Museums which also oversees its four sister museums, the Naval Museum, the Vasa Museum, Vrak – Museum of Wrecks and the Railway Museum.
The Maritime Museum is charged with the collection, conservation and exhibition of material relating to merchant shipping, shipbuilding and naval defence. The activities of the Museum comprise bringing to life our maritime heritage in manifold ways, disseminating knowledge about maritime and naval history through exhibition and education activities, and collecting maritime objects of historic value.
Exhibits include ships' interiors, navigational instruments, weapons, figureheads, marlinspike seamanship, and art. It preserves the original cabin and sun-crowned stern of the schooner Amphion (though at present they are built into the structure). It was on board the Amphion that Gustav III planned his strikes against Russia during the 1788–1790 war.
The merchant shipping history and naval history collections can compare with the finest in the world. They comprise some 100,000 objects, including over 1500 models of ships and boats.
There are also boat and ship drawings, paintings, weapons, uniforms and much else. Unique inventories, records, and extensive photographic collections, both historical and contemporary in their focus, make the Museum's archives essential sources for those with an interest in maritime culture.
The nautical library is the largest in Scandinavia. Model building, marine archaeological and ethnological documentation and research are other fields of expertise at the Maritime Museum. The Museum publishes the biennial Sjöhistorisk Årsbok, the programme newsletter Sjöhistoriska and a scientific report series.