Sture Handel devoted large parts of his life to classifying - deciding various ship portraits and collecting art and memorabilia from shipping. Parts of the collection were purchased by the Swedish Maritime Museeum.
A classifier of ship paintings and their artists
Sture Händel began his life at sea as a mess boy and ended up as an engineer. He later went on to a career in a completely different field – as a physics researcher in Uppsala.
However, he never gave up his association with the sea. He researched and wrote about ships and seafaring along the coast of Norrland. In 1996, together with Johnny Riert, he published Skutemålare, a standard work on Swedish ship portraits and their painters. Pictures of ships also form a central part of the large collection of nautical paraphernalia which he built up during his long life.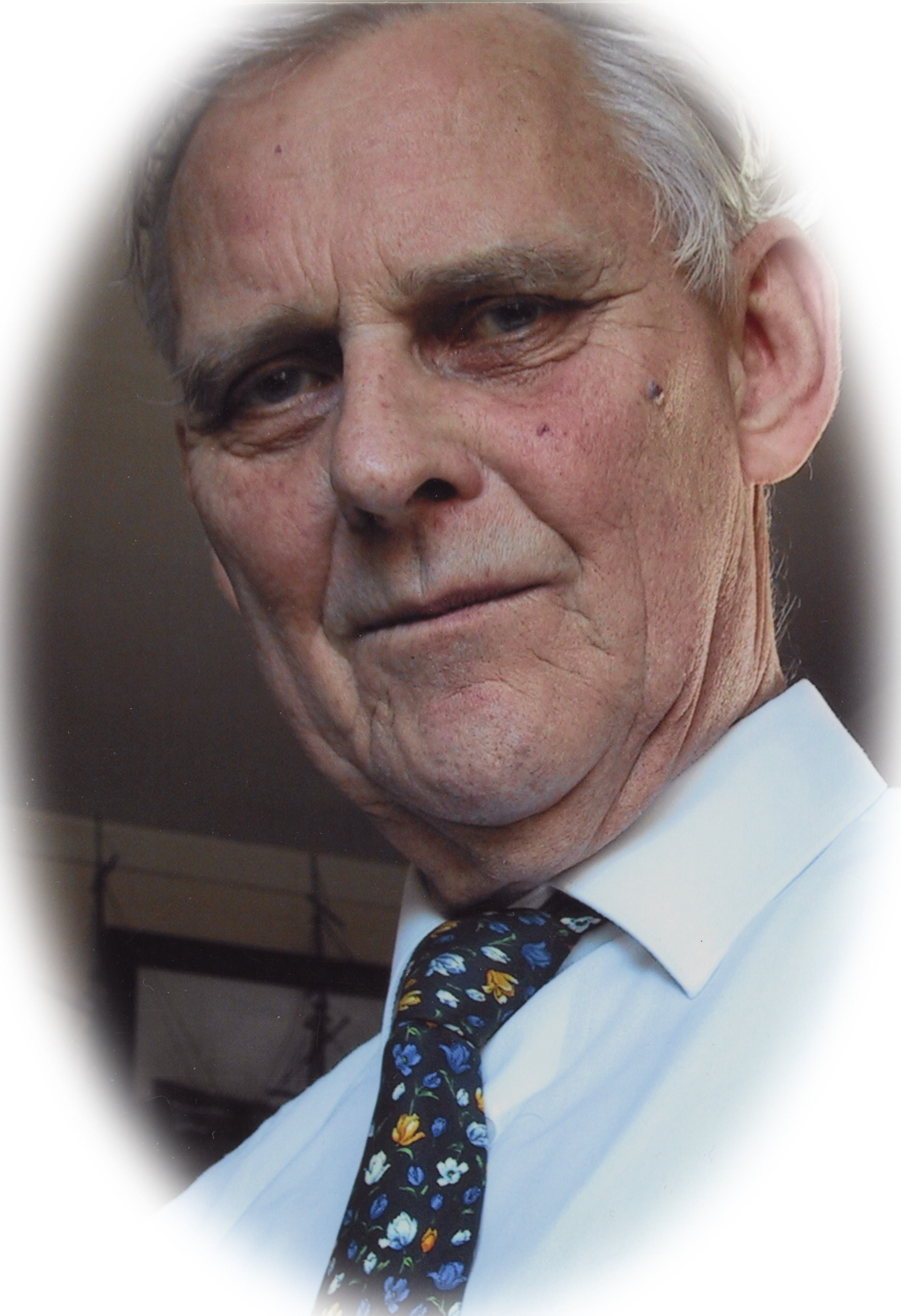 The Sture Händel collection
Following the death of Sture Händel in 2016, the Swedish Maritime Museum purchased parts of his collection, with a grant from its Friend Association.
Seven of the ten purchased ship portraits are exhibited in the Exhibition - The Collectors, – two sailing ship, a passenger steamer and four freight steamers. They are naïve yet detailed pictures of ships steaming or sailing into the wind with fluttering flags. The paintings portray how seamanship and modern steam technology can conquer the forces of nature.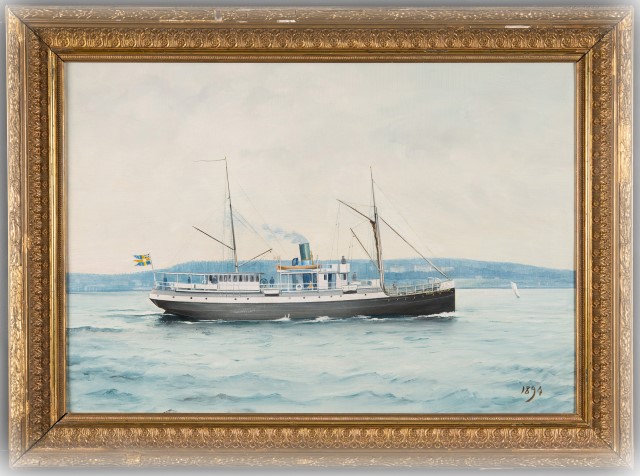 Objects on display in the exhibition:
Ship portrait with the freight steamship Red Cross, built 1890, sunken 1917. Watercolour Unknown artist, 19th century. SM 30221
Ship portrait of the full-rigger Charlotte from Gävle, Capt J.O. Almgren. The same ship is seen from three different perspectives. Watercolour signed Hré Pellegrin, Marseille 1832. SM 30217.
Ship portrait with the barque Stella Maris, captain A. W. Ternström. Oil painting by C Kensington, probably from 1882. SM 30216.
Sailor's souvenir Greetings from Japan, Silk embroidery with portrait photography from the late 19th century. SM 30223.
Submarine, toy boat. Manufacture Bavaria.
Ship portrait of the passenger steamship Elias Sehlstedt. Oil painting by unknown artist 1894. SM 30213. (seen above)
Ship portrait with the steamer Sigyn, built in 1897 for Wicanders Rederi AB, Stockholm. Watercolour by unknown artist, early 20th century. SM 30218.
Ship portrait with the steamer Olaus-Olsson, built in 1903 for Olaus Olssons Rederi AB. Gouache. Unknown artist, about 1903. SM 30215
Porcelain rolling pin with inscription Remember me, a common romantic gift. SM 30209.
Ship portrait with the freight steamship Scandinavia, built 1899 for Swedish Lloyd. Watercolour, by unknown artist, late 19th century. SM 30220.
Toy boats, Hornsby speedboat and motorboat of type Pettersson. SM 30210 and SM 30212