The Swedish Maritime Museum has society's mission to preserve and develop the maritime cultural heritage and to build up knowledge about it.
Collecting as a profession
The Swedish Maritime Museum's mission, as instructed by the government, is to "preserve and develop the maritime cultural heritage and to increase knowledge about it."
Thus the museum should collect objects, narratives and pictures which help us increase knowledge: "enriching its collections through new acquisitions".
This does not necessarily mean building complete collections of certain groups of objects, but rather ensuring that the museum gives an all-round picture of Swedish maritime culture, past and present. Over the years, museum has acquired many private collections.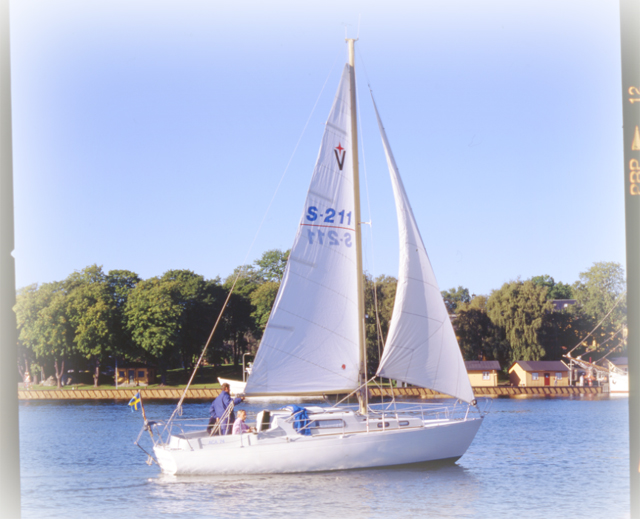 Sailing boat, Vega
In the 1960s leisure boats began to be mass produced, using glass fibre rather than wood and traditional techniques. Glass fibre boats were cheap and easy to maintain. The interest in sailing and other boating activities increased. This included people with no experience of boats.
The Vega became the most popular of all the new types of sailing boats. Between 1966 and 1980 3,500 were manufactured.
The Swedish Maritime Museum regards boat sports as a part of the maritime heritage, thus has a large collection of leisure boats. In 1997 the museum bought the Vega boat Tertia. The objects and the documentation included in the acquisition provide a extensive picture of family sailing as a popular movement.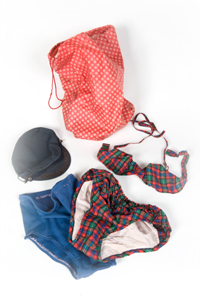 Objects on display in the exhibition:
Bikini, part of the collection of the sailboat Tertia 1997. SM 27871.74