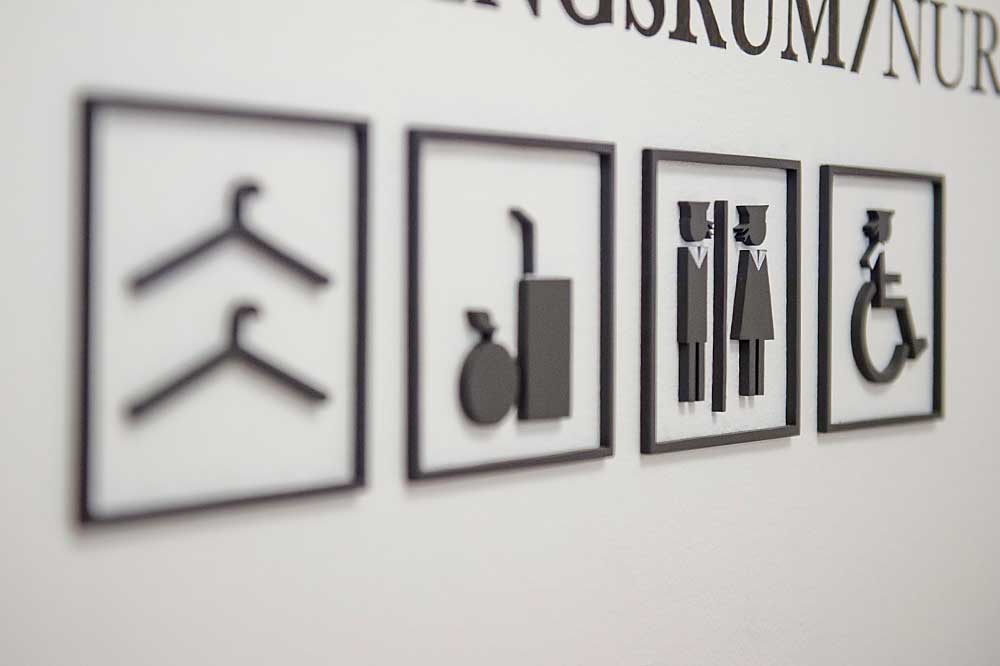 We strive to make the Maritime Museum accessible to everyone. If you have any questions, you are welcome to ask the staff at the entrance.

We want the Maritime Museum to be accessible for all and we are constantly working to improve accessibility. If you have question or suggestions, please get in touch.
Basement
The lower level contains a breastfeeding room, baby changing room and toilets that are suitable for everyone. The basement is adapted for the safety of people with disabilities, for example with safe evacuation spaces for those who use wheelchairs and a visual evacuation alarm for people with impaired hearing.
Lift
There is a lift to the rear of the museum. There you will find an intercom with which to contact the entrance staff. The lift is equipped with an automatic door opener. The door opening is 110 cm wide and the lift has an area of 140x300 cm.
Parking
There is parking at the back of the museum, two metres from the lift. There is also parking by the main entrance.
Main entrance
To reach the Main Entrance you can either use the stairs or the wheelchair ramp. The door opening is 100 cm wide.
Wheelchairs and buggies
Wheelchairs and buggies can be borrowed at the entrance. All public spaces are normally accessible to wheelchairs and buggies.
Dogs
Dogs are not permitted inside the museum, but are very welcome in the outdoor dining area by the water.