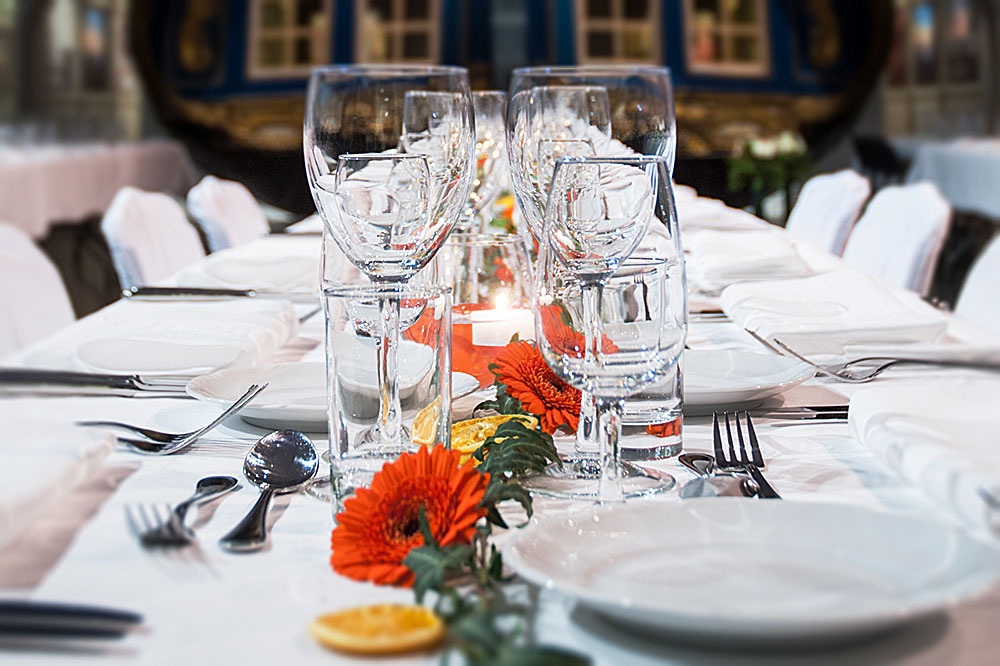 Arrange a fun activity with a maritime connection or throw a grand party!
We can offer you Ragnar Östberg's beautiful building with its Memorial Hall and in the summer the magnificent icebreaker Sankt Erik with the Captain's salon. We make your banquets to measure.
Banquet in the Memorial Hall
Our grand Memorial Hall, with a unique view over King Gustaf III's schooner yacht, Amphion, is a fantastic banquet hall
Events on the icebreaker Sankt Erik
Sankt Erik can be booked for daytime events during the summer. The available rooms are the Officers' Mess and Sailors' Mess, each of which can accommodate 24-25 people.
The great advantages of the Maritime Museum and Sankt Erik are the beautiful and special spaces they offer, both indoors and outdoors, and our flexibility. When we say that your events are made to measure, we really mean it!
Booking & contact
Please contact the Museum's booking service:
Email: bokningen.sm@smtm.se
Telephone: +46-8-519 549 30
(Telephone hours: Weekdays, except public holidays, 09:00-11:00.)