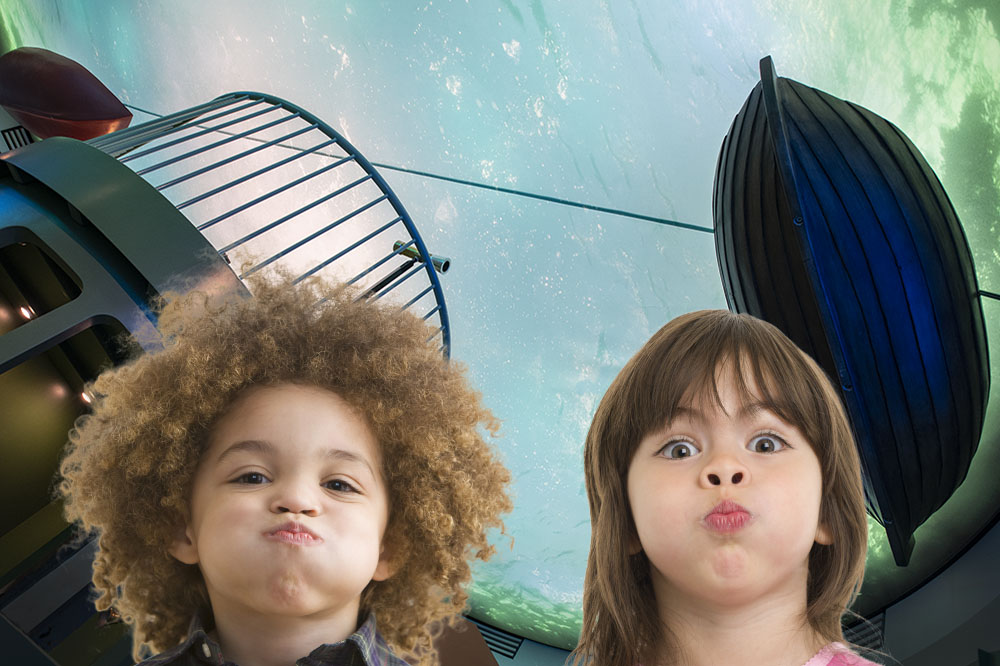 The playroom Blubb is open again!
The new playroom has opened. Blubb! Welcome to a magical underwater world!
Blubb is our new playroom. Children are welcome to come and play in a magical part of the Baltic Sea, with submarines, fish, sunken treasures and shipwrecks! Blubb offers them their own space to play and have fun, with plenty of things to see and do: go on a slide in a sailing ship, steer a fishing boat, tinker around and fix problems in the engine room, dress up as the captain, examine a sunken load, or take a break and listen to fairy tales surrounded by highly huggable seals.
Blubb is suitable for children aged 0-6 accompanied by an adult. And for the youngest ones, the playroom lets them experience different sounds and lights, and squeeze, touch, crawl or just walk around and explore. A shielded area offers plush toys, books and storytime sessions.
Conveniently located next to Blubb you'll find a cloakroom, picnic room, toilets, changing tables and nursing rooms. The playroom has the same opening hours as the museum.